In January 2016, the hull of a large, mid-1700s ship was found on the Alexandria waterfront at 220 South Union Street. Turned out it had been there for centuries, probably once used as fill.
After carefully removing and documenting it, the more than 200 pieces have been in a special bath in a city warehouse/work room conveniently available. (The photo shows you why a large place was so important.)
Now it's on to its next stage in conservation. It turns out that Texas A&M University has a leading nautical archaeology program. The pieces will be further treated there.
For the past week, staff and volunteers have carefully triple-wrapped each piece for transport down to Texas. Today, Alexandria Archaeology held a bon voyage, complete with a champagne toast, to wish the ship well on its way.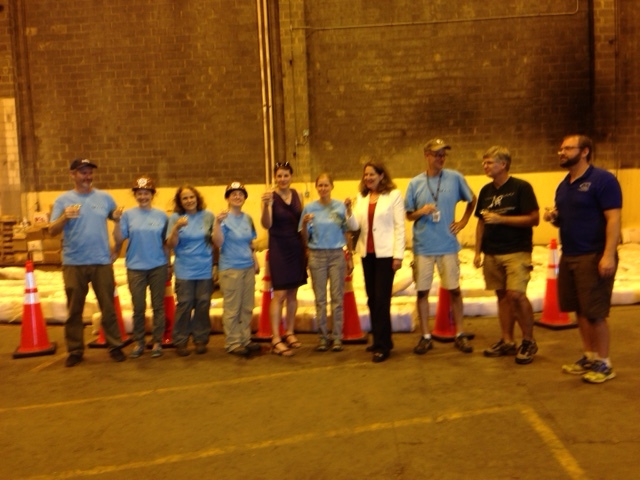 After the shooting at Simpson Field yesterday of members of Congress and the Capitol Police protecting them, it felt good to count blessings and find something to celebrate as a community, as Mayor Ailison Silberberg said in her remarks.